FTU Tutorial: Circles and Squares
This tutorial assumes a working knowledge of PSP. This tutorial was written using PSP X7, but should work
in any version. This tutorial was written by Marie Ott on 6th September 2018 for the mystery tutorial
at The Taggers Inn. Any similarity to other works is unintentional and purely coincidental
I used PSP X7 to write this tutorial but it should work with other versions of PSP as well. I try to write my tutorials as plain and clear as possible, but if I get you confused (and, if I do, I am sorry) you can always refer back to the image we are making for reference. Also, this is just a guideline (I write where I place the elements ) but feel free to move them around, or add different elements. Have fun and experiment, it is the best way to learn new things.
~~~~~~~~~~~~~~~~~~~~~~~~~~~~~~~~~~~~~~~
Supplies needed:
Tube of choice (with a close up, preferably) I used one by Very Many Store Here
Filter: Funhouse – Mirror Moire Available Here
Font: DesignerPlus Available Here (If you want to make your own)
If not Download the decorations Here
~~~~~~~~~~~~~~~~~~~~~~~~~~~~~~~~~~~~~~~
Choose two darker colors from your tube I chose #210a2c and #47134d
Set foreground to your dark color background to lighter color
Set background to gradient #2 foreground/background
Settings: Radial Angle: 27 R: 10 Center Point H 54 V10
New image: 700 X 700 Flood fill white
new layer – flood fill with gradient
Adjust blur Guassian Blur 10
Apply funhouse filter:  Mirror Moire default settings
Adjust – sharpen:  sharpen repeat
C/P close up tube – move to far left
Blend mode: Soft Light Opacity 80%
Duplicate R 80% move to lower right of canvas
Blend mode:  Screen Opacity 50%
Close white bg merge visible
Selection tool set at circle add (shift) anti-alias checked feather 0
V- 350 H – 350 (or as close as you can get it)
Holding shift key down Start at center of canvas
draw out a large circle On the image layer. Refer to screen shot if needed


Promote selection to layer Do not deselect
Resize 98% – all layers unchecked –
New layer – Flood fill with #ffc677
Add noise: settings guassian monochrome 70
Select modify contract 5 flood fill with your dark color
Deselect
close bottom 2 layers
you should only have your circle image and glitter layer open
merge visible
Resize 60%
Resize your original image 50% – the square image (All layers unchecked)
repeating above directions for the circles border
for the square border select all change expand to 6 and contract to 3.
merge down so the square image and border are on one layer
The square should be directly behind the circle image
duplicate twice
R both duplicated layers 75%
Effects: image effects offset settings horizontal 200  Vertical 0
repeat with other duplicated image changing horizontal to -200
merge down
Apply Drop shadow to all layers
I used 4 -4 42 9.9
You should now have this:


If you downloaded the decorations –
Place the floral decoration at top of your circle image
Place one square at the corner edge of your circle – lining up
with square image on the lower right and left side
(I had to resize the square decoration 75%, as at the larger size it covered up the
tubes nose)


If you want to make your own decorative images:
(You can use different letters to make different images)
This is what I used to make the decorations I used
         ~~~~~~~~~~~~~~~~~~~~~~~~~~~~~~~~~~~~
Text Tool – Settings 80  pt  smooth vector kerning 0
activate font ding: DesignerPlus
colors: foreground #a96800   background #ffc677  gradient #2 gradient fore/background
settings linear angle 0 repeat 1
Choose the letter w convert to raster add noise same setting as before
IB setting: shape 2 width 18 smoothness 30 depth 15 ambience -2 shiniess 20 color: white
Angle 15 Intensity 50 elevation 50
Add drop shadow 2 2 80 2 color: your dark color
place at the bottom corner of your circle -it should be even with the corner of the square image –
duplicate
mirror horizontal
Repeat with the letter 0 – do not add the IB
Mirror – vertical place at top of circle
~~~~~~~~~~~~~~~~~~~~~~~~~~~~~~~~~~~~
[b][u]If you downloaded the decorations skip above steps [/u][/b]
Or leave them off all together your choice.
selection tool -create selection from:  merge opaque – crop to selection
Depending on your forums size rules or your own personal preference resize as needed.
Resize image all layers checked: width 650 px
Add your name. I used  Ramonila Script add a nice soft gradient glow
place at bottom of circle between the two ornaments we made with the ding text.
You can use the original size (should be 688px width if you want to)
add your copyright after you have resized
Save as PNG and you are finished
Thank you for trying my tutorial
Some other tags made using this tutorial;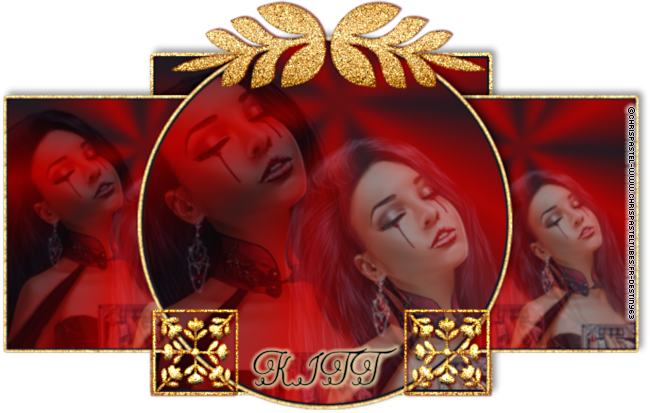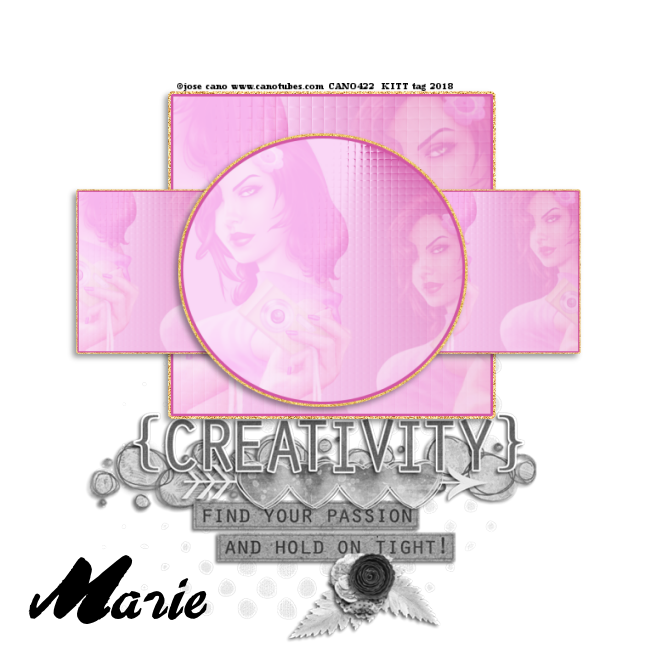 >
3,346 total views, 3 views today